Hello everyone!
We hope you enjoy your weekend 🙂
GCH 3.8 is under way! Lots of work has been poured in this update. We are pleased to show you this small snapshot: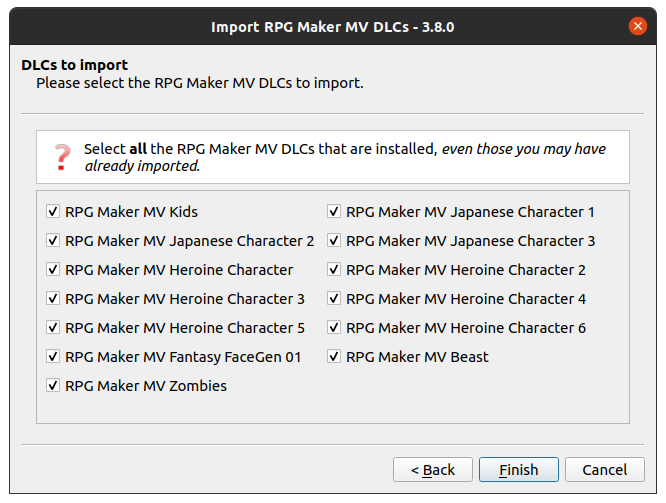 Beware, you will only be able to import RPG Maker MV DLCs that are installed on your machine.
When will it be released?
This update is a cooperative effort with people from Degica. Some RPG Maker MV DLCs files need to be fixed before the release of GCH 3.8. You need to wait at most a few more weeks.
Will GCH:PE support RPG Maker MZ?
Support for RPG Maker MZ is still under discussion with Degica and Enterbrain. There is no doubt it will be supported at some point 🙂 We are doing our best to speed things up.
Other news
We are also pleased to announce that GCH has a brand-new website, along with a new twitter channel (better late than never right?) We will post more regular updates on twitter so don't forget to follow us if you don't want to miss out!
That's all folks!